Monday -
Mostly taken up with final planning work for next week's big surprise. It'll be worth it I promise! I've been working on it all Christmas holiday and its gone off the ULU design team now!
Thursday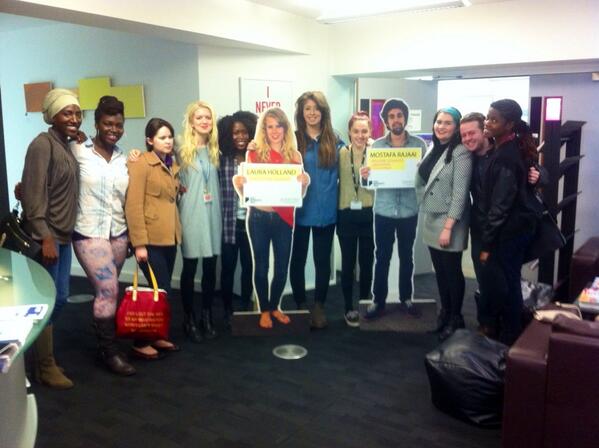 Liberation win at UAL
In the morning I went to UAL with our Disabled Students Officer to talk to their executive about introducing liberation officers to their union ... and... drum roll... UAL have decided to go ahead and get Liberation Officers! After UAL I went back to the office and a made a re-freshers pack for the SOAS Feminist Society and then walked to Kings College London for ULU Women's Studies: "Thinking Intersectionality and the transnational". The lecture was absolutely amazing, I think everyone learned allot from the lecture and discussion and it was great to have students coming up to be after asking me about more lectures and ULU Women's events.
Friday
I met up with the wonderful women from Art Fems (the feminist society at the University of Arts London) to talk about one of the many projects which will be happening at ULU during Women's History Month, which a student feminist week long art show. In the evening, I also met up with a woman to talk about using the ULU playhouse once a twice a week for English conversation lessons for migrant workers.
Saturday
Seeya next week!
- You might of noticed I've run out of chapter blog names so I'm going be using random wonderland related things.